'Shekau On The Run' – Military Alleges, As They Dislodge Insurgents From Damboa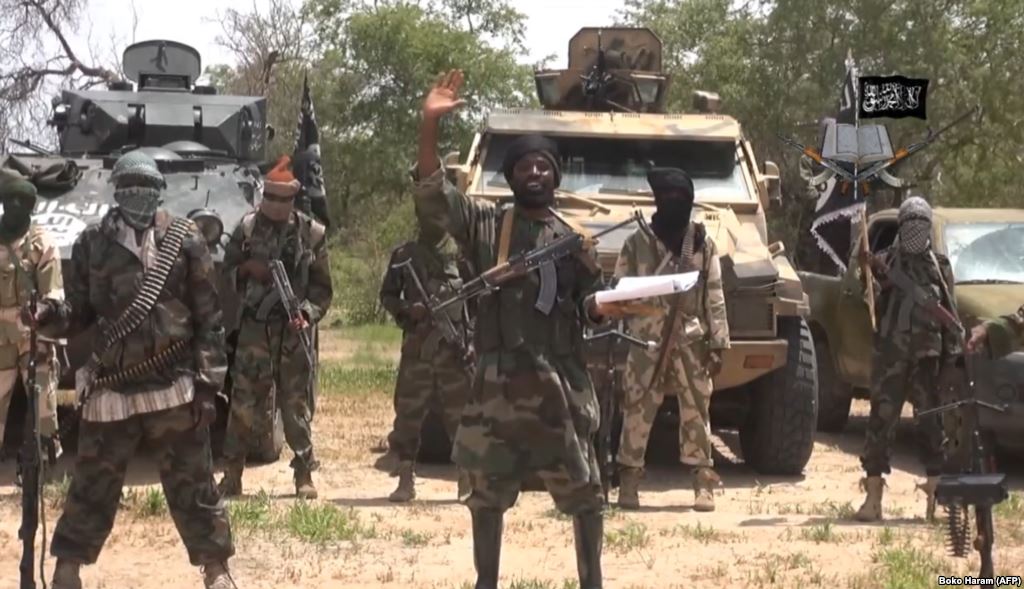 Boko Haram leader, Abubakar Shekau is reportedly on the run,  alongside fleeing insurgents, after Nigerian soldiers routed and sacked the Islamist fighters from Alagarno, a town in Damboa local government area. Alagarno was one of the insurgent group's strongholds. A senior military source said.
The military source disclosed that the insurgents were driven out of the town in a military operation in which the Nigerian military used sustained air bombardment for several days. "After our troops had softened them [the insurgents] up through aerial bombing, our ground troops then moved in for a fierce gun battle and drove them away," the source disclosed in an interview late last night.
The officer disclosed that hundreds of the Islamist fighters were killed in the operation. According to him, hundreds more of the insurgents were now on the run. The officer added that Mr. Shekau, the Islamist sect's mercurial leader, was likely among those running away from the advancing troops.
Alagarno, which is located in the southern part of Borno State, is near Sambisa forests where the Islamist group first took more than 200 schoolgirls they abducted from the town of Chibok in Borno State. The town is approximately 130 miles from Maiduguri, the capital of Borno State.
"We are happy that we have reclaimed Alagarno, the second? most important stronghold of Boko Haram. Their leader (Shekau) was able to escape, but hundreds of militants were killed or captured by our troops," the source said.
The source added that the general officer commanding the 7th Division of Nigeria Army, Major General Lamidi Adeosun, went yesterday to Alagarno to boost the morale of soldiers.
The military source described Alagarno as "a village that Boko Haram made deadly,' adding that the insurgents once had seven checkpoints and numerous bunkers in the town. "All their checkpoints and bunkers were destroyed. And we are now moving close to capture Sambisa [forest] very soon," the officer said.
Last year, insurgents in Alagarno had ambushed and killed Nigerian army officers and soldiers who were on their way to Maiduguri. The deaths sparked a mutiny at a barracks, with irate soldiers accusing their superiors at army headquarters of failing to equip them adequately for their counter-insurgency operations.