Muhammadu Buhari & Wife Aisha Already Accredited To Vote In His Home State Daura #NigeriaDecides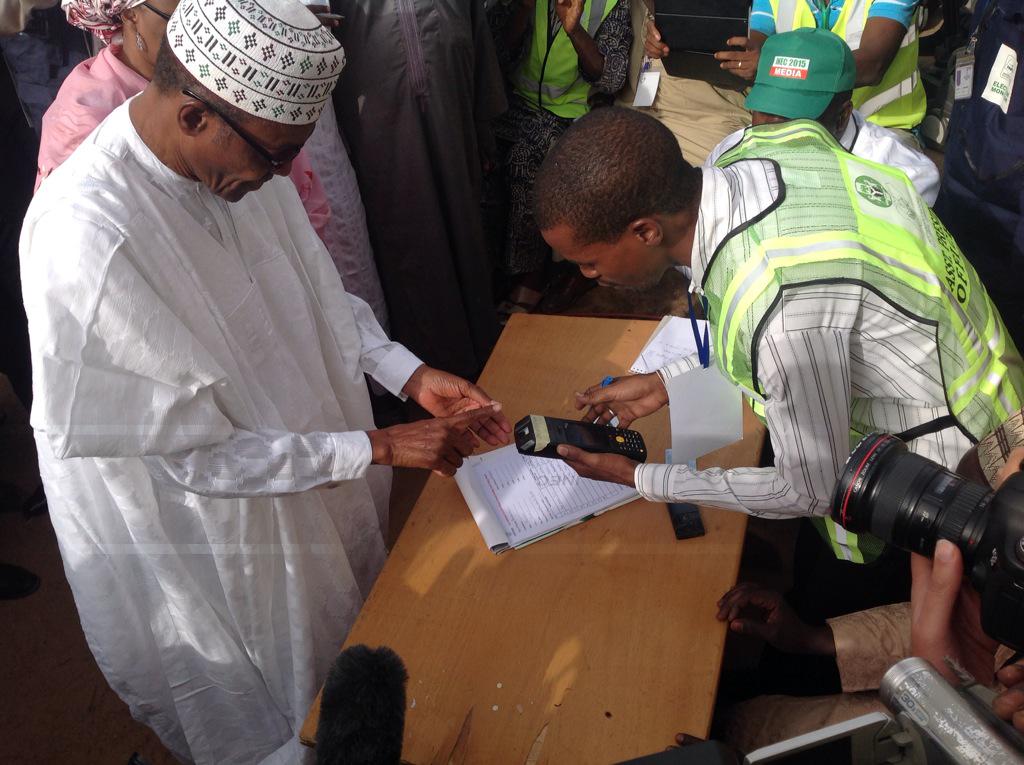 by Musa Abdullahi
Muhammadu Buhari, and his wife Aisha have been accredited in his hometown Daura, Katsina state.
The election is between incumbent President Goodluck Jonathan, running on the platform of the Peoples Democratic Party, and Muhammadu Buhari, representing the All Progressives Congress.
Our correspondent Monitoring the accreditation of Buhari and wife via Channels Television, reports that the card reader worked well during the accreditation of the APC Candidate. Buhari was accredited at Sarkin Yara polling unit.
We await the accreditation of President Goodluck Jonathan in Otuoke, home state of the President in Bayelsa State.
It is however reported that the Independent National Electoral Commission officials are yet to arrive Otuoke to begin the accreditation of the President ahead of Nigeria decides. ..
APC showed remarkable dominance at Buhari home town, Daura with the presidential candidate's poster dotting every inch of the streets in the village.