Sheikh Gumi, Sheikh Khalil & 2 Prominent Christian Clerics, Reject VP Sambo's Invitation In Kaduna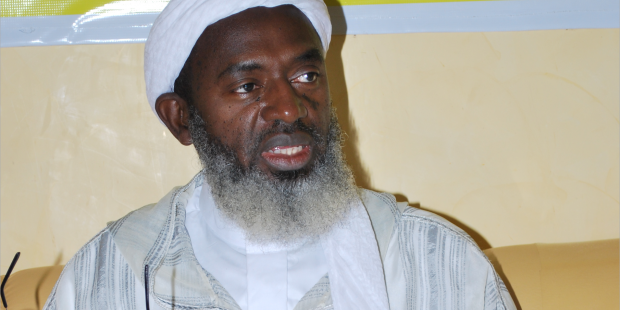 Estimated Reading Time: <1
Sheikh Ahmed Abubakar Gumi and Sheikh Sanusi Khalil last week rejected the invitation from Vice President Mohammed Namadi Sambo, who was in Kaduna State.
Two prominent Christian clerics also refused to honour the invitation to attend meetings with the Vice President's team, gathered Sunday Trust Newpapepr.
A source in Abuja said neither these religious leaders nor their followers accepted monies that were allegedly shared. The source said those who attended the meetings received between N25,000 and N5,000 depending on the membership strength of their groups.
The source said the Vice President donated a new Toyota (Coaster) bus to each of the leading Islamic and Christian groups during his stay in Kaduna and "attended Sunday service at ECWA Church, Panteka Tsohua."
Last week, the Vice President was reported to have held talks with pressure groups and opposition politicians in Kaduna ahead of the forthcoming general elections.
Hundreds of millions of naira was allegedly shared at the meetings attended by religious groups, transport associations, gas and petroleum unions, party leaders and candidates as well as public officers.
The Vice President is expected to return to Kaduna a week before the rescheduled presidential election, where he will meet a select group of political leaders, considered as power brokers, the source said.