Obasanjo's Exit Not A "Loss" To The PDP – Anenih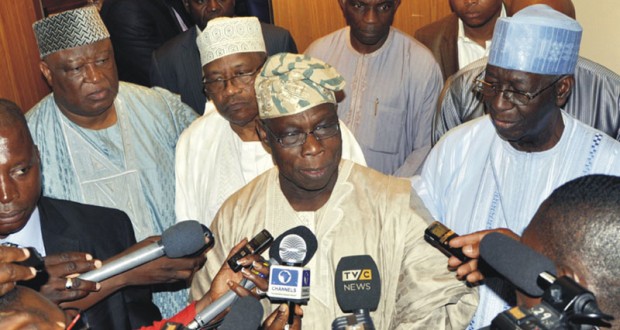 The Chairman, Board of Trustees of the Peoples Democratic Party, Chief Tony Anenih, on Monday said former President Olusegun Obasanjo's exit from the party was not a loss to PDP elders.
He said they would not miss the former President.
Anenih spoke with State House correspondents shortly after attending a meeting of party chiefs with President Goodluck Jonathan at the Presidential Villa, Abuja.
Obasanjo handed in his membership card at his Abeokuta home on Monday reportedly ahead of his planned expulsion from the ruling party.
Anenih, who took over the chairmanship of PDP board of trustees (BoT) from Obasanjo following the former president's resignation in 2007, told journalists at the presidential villa Monday afternoon that the party leaders will not miss the retired general.
Anenih said: "He (Obasanjo) has the right to leave any party, and he has the right to join any party. He is a Nigerian."
He said Obasanjo's exit was not a "big loss" to the party, asking rhetorically: "Why should we miss him?" Anenih was minister of works when Obasanjo was president and was often referred to as "Mr Fix It" because of the belief that he could get anything fixed politically.
But he fell out with Obasanjo in 2007 when President Umaru Musa Yar'Adau came to power.
The PDP constitution was amended to deny Obasanjo sole franchise to the position of BoT chairman, and Obasanjo subsequently resigned.