JUSUN Suspends Strikes In Federal Courts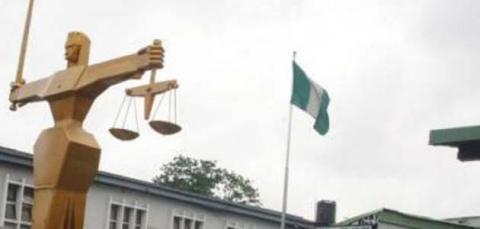 The Judiciary Staff Union of Nigeria has suspended its three weeks old strike in federal courts. The National Executive council of the Union disclosed this, Sunday, after an emergency meeting held at the Supreme Court on at the instance of the Chief Registrar of the Supreme Court, Ahmed Gambo
The JUSUN president, Adamu Marwan, while speaking with journalists after the NEC meeting Sunday night, said the directive given to the federal court workers to resume on Monday (today) was part of the concession of the union to dispel the impression that the strike had political undertone.
Following this decision, the Supreme Court, the various divisions of the Court of Appeal, the Federal High Court and the National Industrial Court across the country will resume work after three weeks of downing tools, today.
Similarly, all courts in the Federal Capital Territory, Abuja, including FCT High Court, and all federal judiciary institutions, comprising the National Judicial Institute, the National Judicial Council and the Federal Judicial Service Commission will resume work today.
Meanwhile, their counterparts in the state judiciary across the federation are to await the outcome of a meeting the JUSUN officials are scheduled to have with stakeholders at 12pm on Monday at the Supreme Court, Abuja.
The stakeholders consist of the President of the Nigerian Bar Association, the Forum of Court Chief Registrars and the Body of State Attorneys-Generals.
The JUSUN three-week strike started on January 5 with the workers agitating for the implementation of the judgment delivered by Justice Adeniyi Ademola of a Federal High Court in Abuja on January 13, 2014.
The court in the judgment affirmed the financial autonomy status of the judiciary and abolished its piecemeal funding by the executive arm.
The court also compelled the Accountant-General of the Federation to be deducting funds standing to the credit of the judiciary in the Federation Account and be remitting same directly to the various heads of court.
For three weeks, the workers effectively closed down all courts nationwide following the refusal of the executive to comply with a judgment of a Federal High Court, Abuja which ordered the executive to hands off funds meant for the judiciary.

JUSUN's President, Marwa Adamu said the workers decided to go on an indefinite strike because the executive did not comply with the agreement reached with the union to comply with the judgment of the court on judiciary funding.

While sympathizing with litigants, he said the workers had no choice but to go on strike to compel implementation of a subsisting court order and the agreement reached with them. The strike denied politicians dissatisfied with their parties primaries to have their grievances heard in court.