W Magazine features 39 nominees on the most refreshingly original roles of their careers in 2014.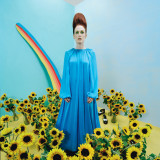 With the exception of movies about comic book heroes like Captain America and Spider-Man, as well as The Hunger Games, with its Katniss Everdeen, nearly every film—especially those in the holiday "prestige" season—was based on the life of a real person.
Audiences looking to encounter new characters and nonhistoric narratives had to tune in to premium cable television.
On the big screen, Eddie Redmayne was stunning as the genius physicist Stephen Hawking; Reese Witherspoon was courageous as Cheryl Strayed, who walked more than 1,000 miles along the Pacific Crest National Scenic Trail after her mother's death; and Benedict Cumberbatch was riveting as the largely forgotten Alan Turing, the brilliant mathematician and cryptanalyst who helped end World War II and whose Turing machine was a precursor to the modern-day computer.
Real people were also brought vividly to life by Amy Adams (as the artist Margaret Keane, who created the Big Eyes paintings in the 1960s), Bradley Cooper (as Chris Kyle, the most accurate sniper in military history), and Steve Carell (as John E. du Pont, the American chemical-company heir who collected Olympic wrestlers and may have been insane). The list of last year's epic male roles goes on: David Oyelowo as Martin Luther King Jr.; Timothy Spall as J.M.W. Turner, the English landscape painter. Even Boyhood, the fascinating film made over a period of 12 years that traces the life of a child from age 6 to 18, has the feel of an artistic reality show—the power of the work is in its docudrama veracity.
There were, of course, some notable exceptions to the maelstrom of characterizations straight out of the history books. In Birdman, Michael Keaton appeared as a version of himself—a once successful actor who played a caped crusader—and he, Edward Norton, and Emma Stone all shine in this backstage drama about the complex connection between ego, ambition, and creativity. Miles Teller and J.K. Simmons are locked in a different version of that emotional battle in Whiplash, about an aspiring jazz drummer and his sadistic teacher. Like Birdman, Whiplash has a larger message about the search for excellence and its cost. And, in A Most Violent Year, Oscar Isaac embodies a new version of the immigrant story. As a self-made businessman out to achieve the American Dream of wealth and status, he attempts to be civilized and to keep his violent tendencies in check. That proves to be nearly impossible.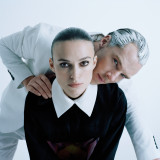 Related Posts via Categories