The North Should Wait Till 2019, Says Governor Fayose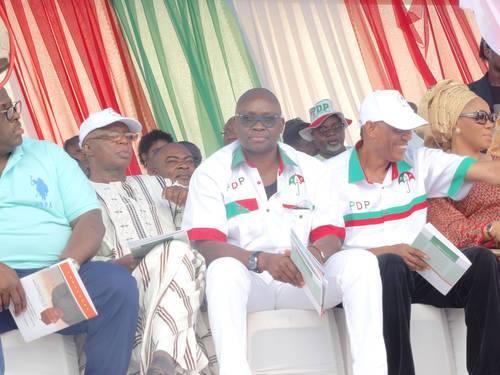 Ekiti State Governor, Mr. Ayodele Fayose, on Wednesday, said the North should wait till 2019 to realise the ambition of ruling the country.
He described the All Progressives Congress presidential candidate, Maj. Gen. Mohammadu Buhari (retd.) as a stooge of a former Lagos State Governor, Asiwaju Bola Tinubu.
In statement by his Special Assistant on Public Communications and New Media, Lere Olayinka, Fayose said, "The people of northern Nigeria will choose their own candidate in 2019 when it will be the turn of the region to produce the President."
While calling on northerners to vote massively for President Goodluck Jonathan and the Peoples Democratic Party next month, Fayose argued that since the South-West had ruled for eight years, the South-South should be allowed to continue.
Fayose stressed that four years were not too much for the North to wait for the return of the presidency to the region.
He said the unity and stability of the country should be paramount and no Nigerian must be made to feel inferior to others as a result of tribal or religious inclinations.
He said by 2019, after President Jonathan must have completed his tenure, should he win the February presidential election, it would naturally be the turn of the North to produce the President.
"By 2019, the presidency will go to the North, and it will be the choice of the leaders and stakeholders in the region to choose whoever they want among the array of patriotic Nigerians that abound in the region."