Jeta Amata's 'Black November' Movie Featuring Akon And Wyclef Jean Hits The Cinema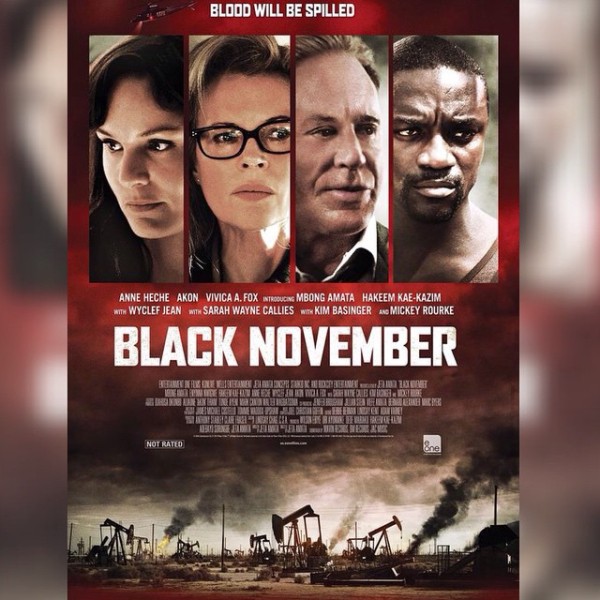 "Black November", a movie produced by Nigeria's  movie director Jeta Amata, has finally hit the cinemas in the United States.
The Nollywood/Hollywood collaboration features global music stars such as Akon and Wyclef Jean.
The storyline centres around the Niger Delta community struggle against the Nigerian government and a multi-national oil corporation in a bid to save the environment which is being destroyed by excessive oil drilling.
Now that the movie is finally out, it is expected to hit the Nigerian cinema soon…
Congrats Jeta..