Giving The Fans A Treat! Neymar Strips To His Briefs After Charity Game [VIDEO]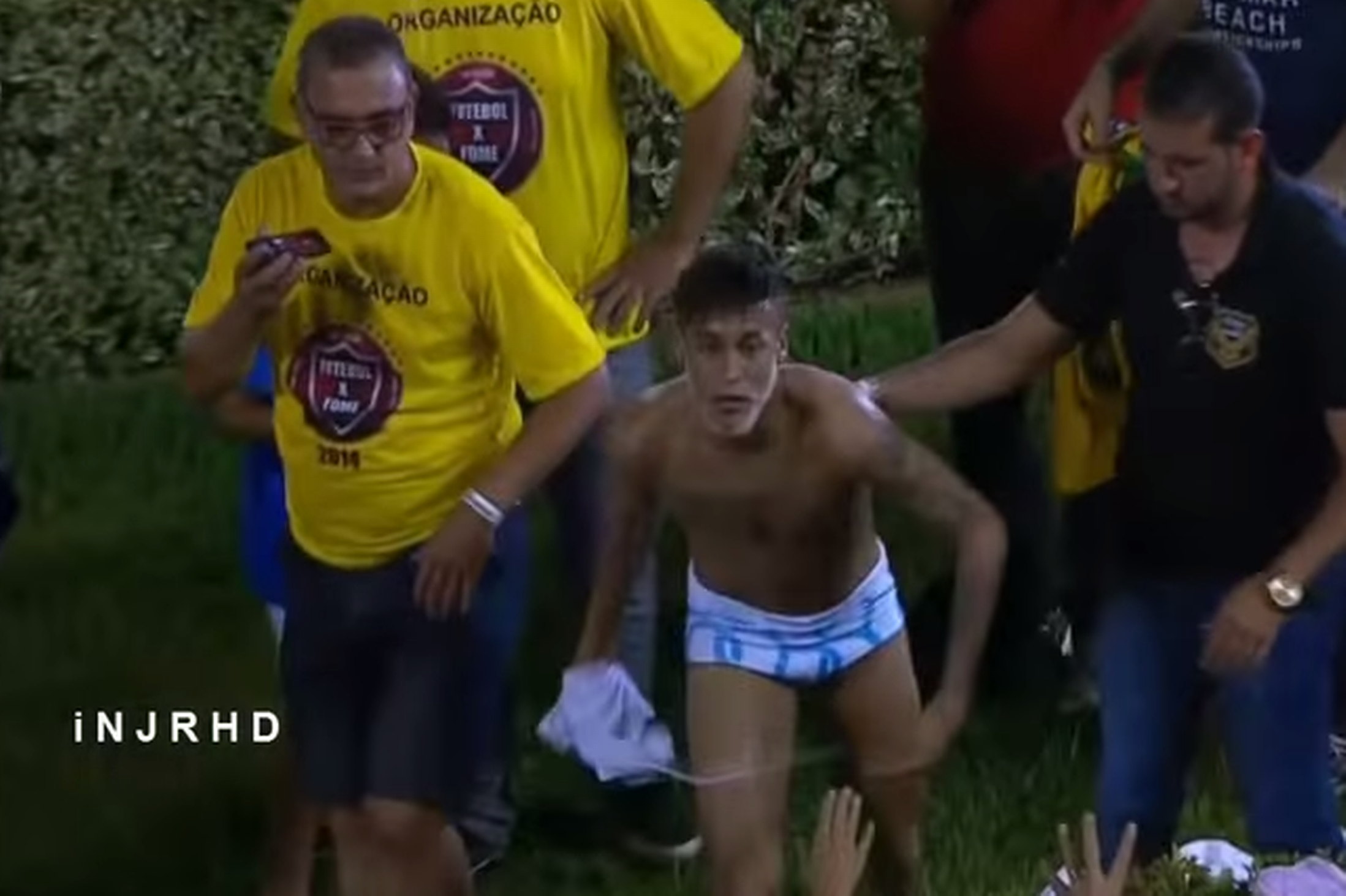 Brazilian football star, Neymar acted in a bizarre manner on Boxing Day when he stripped to his underpants after a charity match which was dubbed 'Ball hunger only' in Sao Paulo, Brazil.
The footballer who has also dyed his beards white stripped to show appreciation to fans who kept on screaming his name after the game. When he took off his shorts, he walked towards the fans and gave it out. That afforded the fans especially the female ones a rare privilege of seeing the semi-nude footballer in that rare state.
Check out the video: