"Isn't 007 Supposed To Be Handsome?" Idris Elba Responds To James Bond Rumours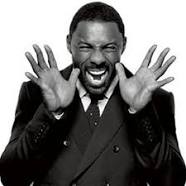 Independent UK had reported that British actor Idris Elba cannot star as James Bond because he is black, in a statement attributed to Rush Limbaugh a successful US radio talk show presenter.
Rush Limbaugh latest opinions have concerned the issue of which actor should play British secret service agent James Bond. To the consternation of many, Mr Limbaugh suggested 007 could not be played with black actor.
But the actor responded in the best way ever as he posted a photo of himself pulling a funny (but still sexy, natch) face, captioning it with the words "Isn't 007 supposed to handsome? Glad you think I've got a shot! Happy New year people."
Isn't 007 supposed to handsome? Glad you think I've got a shot! Happy New year people. pic.twitter.com/3g9lAl2Uo3

— Idris Elba (@idriselba) December 27, 2014