Wiz Khalifa Grab Genitals To Break The Internet With Nude Photo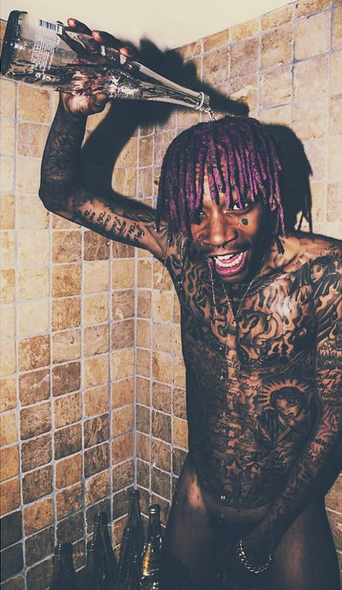 Wiz Khalifa is sure not allowing Kim K have the last laugh over her nude pictures.
The rapper shared a nude picture of himself on his instagram page. The photo shows him pouring water over his head with one hand and holding his genitals with the other hand while in a bathroom with the caption; 'No shower til 4pm'.