'Obama Has Done Such A Poor Job As President', Donald Trump Rants Again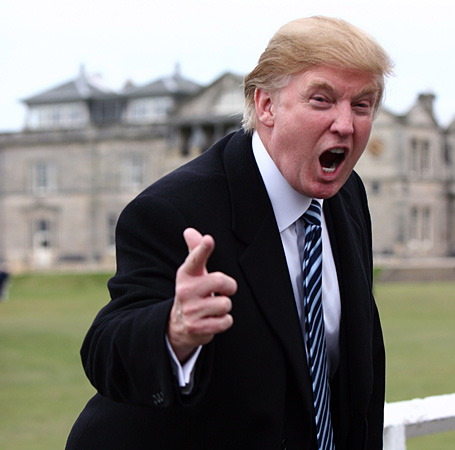 American businessman, TV host and author, Donald Trump is ranting again!
He is unhappy with US President, Barack Obama's handling of racial issues in the country. He kind of puts the blame n the President for the Ferguson riots which was ignited by the Grand jury's decison over the Michael Brown murder case.
Check out some of his tweets:
Despite having a black president, the racial divide seems greater than it has in decades.If Obama were a leader, this would not be the case

— Donald J. Trump (@realDonaldTrump) November 25, 2014
Sadly, because president Obama has done such a poor job as president, you won't see another black president for generations! — Donald J. Trump (@realDonaldTrump) November 25, 2014
Our country is totally fractured and, with our weak leadership in Washington, you can expect Ferguson type riots and looting in other places

— Donald J. Trump (@realDonaldTrump) November 25, 2014
Who is the moron who decided to release the Ferguson grand jury findings after 9:00 o'clock in the evening. What were they thinking? — Donald J. Trump (@realDonaldTrump) November 25, 2014
President Obama has absolutely no control (or respect) over the African American community-they have fared so poorly under his presidency.

— Donald J. Trump (@realDonaldTrump) November 25, 2014