First Photos Of Disgraced Luis Suarez After Ban For Biting Italian Defender [Look]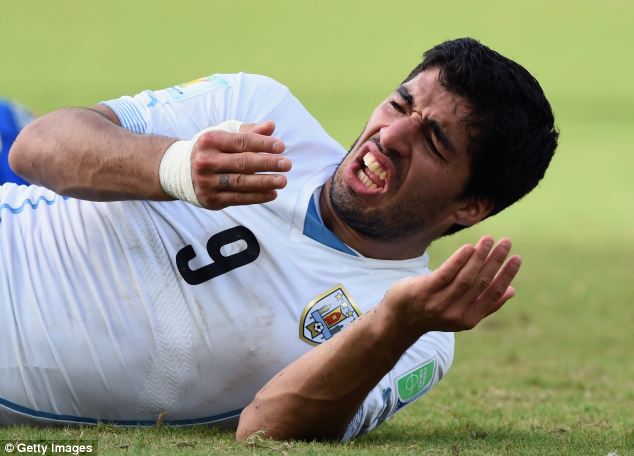 The first pictures of Luis Suarez have emerged since he received a lengthy ban for biting an Italian defender as fans mocked him around the world.
As the disgraced Uruguay striker looked dejected tonight at the team's hotel in Natal, Brazil, fans in the street mocked an advert for Adidas – which has dropped him – by putting their arms in his mouth.
Fifa banned Suarez from nine international matches as well as four months of all football after he gnawed the shoulder of Italian defender Giorgio Chiellini in the 80th minute of their World Cup clash.
Photo Credit: DailyMail UK