'Inconclusive Investigation By Accident Investigation Bureau Affected Dana Air Crash Verdict'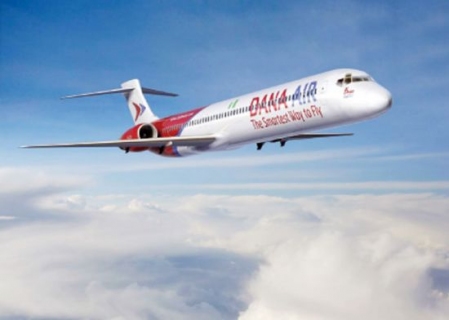 Estimated Reading Time: <1
The coroner inquiring into the cause of the Dana Air crash in Lagos two years ago, Magistrate Oyetade Komolafe, has come out with his findings, saying that the court could not arrive at a specific verdict on the cause of the crash.
Exactly two years after the crash which killed all 153 passengers on board, Magistrate Komolafe on Tuesday held that the inconclusive investigation by the Accident Investigation Bureau (AIB) affected the verdict.
The coroner, however, recommended some steps that should be taken by authorities to avoid future mistakes as well as improve rescue operations whenever such incident occurs.
In a nine-point recommendation to the authorities, Magistrate Oyetade called for the establishment of a national body for logistics and supply for body handlers and retrievals, an urgent need for a forensic science laboratory in each geopolitical zones and any state that can have such.
He also called for the enactment of a National Coroner System, the provision of fire services in each local government of the federation, provision of equipment for all emergency agencies, establishment of radio unit service in all emergency units that will be linked to each other and establishment of national and state corps and inter-agency cooperation among all emergency agencies.
Other recommendations by Magistrate Komolafe were; need for periodic meetings among all agencies and units and a necessary public enlightenment on how to behave during rescue operations.
The inquest commenced on June 18, 2012 and 17 witnesses including security agencies, emergency agencies, the state Chief Pathologist, Prof John Obafunwa, representatives of the airline and other governmental agencies gave evidence before the court in respect of the incident.
The Dana Air crash of June 3, 2012, claimed the lives of all 153 people on board the aircraft  and about 10 victims on the ground.
Credit: Channels