Group To Celebrate And Showcase GEJ's Transformation To The World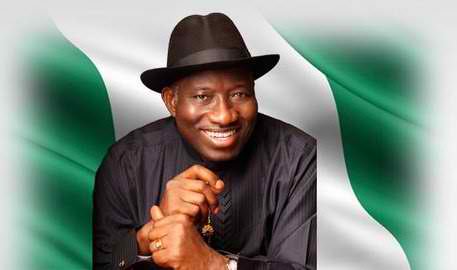 Nigerians had been implored to Fast and Pray fervently during the Lenten season for Peace and Love to reign in the country as without these attributes ,there would be no significant development.
The call was made on Tuesday by the Executive Secretary of the Nigerian Christian Pilgrims Commission, Sir J.K Opara when the leaders of Strategy 2015 Group paid him a courtesy call in his office.
Mr J.K Opara called on Nigerians to Cry unto God during this period of challenges like the Israelite did in their time of trials. He enjoined Nigerians to pray for the will of God to be done at all times in our country.
He further stated that the problems facing Nigeria at the moment is quite daunting but surmountable only if the people can trust and look unto God.
Earlier in his address , the leader of the high powered delegation (which include a traditional ruler, academicians and notable politicians) Dr Promise Okoro a university don informed the Executive Secretary and his management team of the Group's Vision and Mission for good governance , transparency and accountability in Nigeria.
He informed their hosts of the forthcoming event of the Group in UK which is aimed at celebrating and showcasing the Achievements of President Goodluck Jonathan as well as to mobilize support and campaign for his re-election in 2015.
Dr Promise Okoro who also is the co-coordinator (Nigeria) of Strategy 2015 Group said that president Jonathan have done very well in his first outing in-spite of all the challenges and distractions deserves his constitutional right of a second term of office.
Speaking at the occasion also, Dr Obida Wafure and Dr Ifedi Okwenna respectively commended and extolled the leadership qualities of Sir JK Opara in Transforming the christian pilgrims commission to a vibrant and enviable institution which plays a tremendous role in restoring diplomatic relations between Nigeria and Israel.
In a goodwill message sent at the occasion , Lady Olive Onwualu, a London-based mental health specialist who is also a co-founder/co-coordinator (diaspora) of Strategy 2015 Group commended President Goodluck Jonathan for his Dedication and Visionary leadership despite stiff opposition.
Lady Onwualu thanked the president for renewing the tenure of sir JK Opara whom she described as an enigma and an agent of of transformation agenda.
She stated that Strategy 2015 Group will identify and collaborate with any organization especially those whose services have brought pride and honour to the country. She further stated that her Group had been soliciting and mobilizing support from Nigerians in diaspora and the international communities for the re-election of President Jonathan come 2015.
The Strategy 2015 Group is a non religious, non cultural , non ethnic but a political organisation made up of credible professionals,academicians,students and business people and have functional chapters in Europe,Canada,Germany, USA and Nigeria with UK as its headquarters.