Fmr US President, Bill Clinton Surrounds Himself With Prostitutes [Pictured]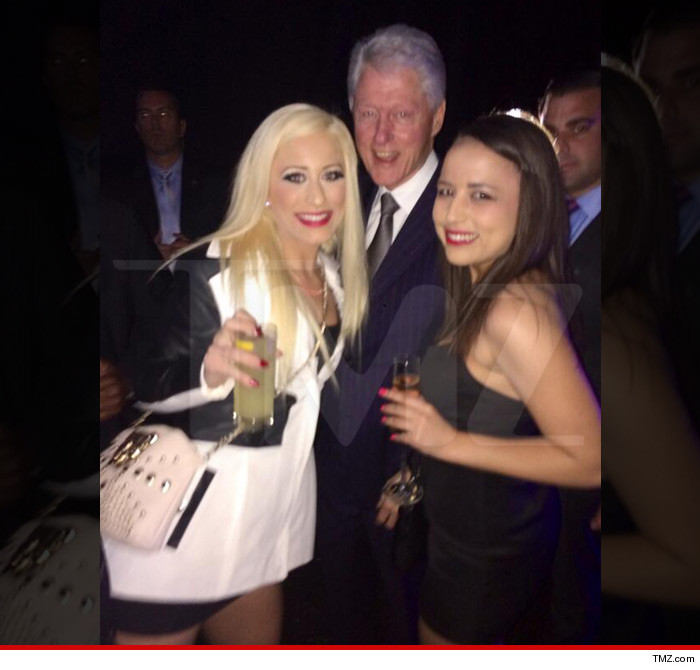 Bill Clinton has really whore'd himself out this time by surrounding himself with real prostitutes.
According to TMZ, the women Bill posed with at an L.A. charity event Thursday night are two star hookers at the famed Nevada Bunny Ranch brothel.
"The brunette goes by Ava Adora and the blonde goes by Barbie Girl. According to her bio on the BR website, the blonde is very flexible and specializes in de-virginizing. While the brunette "knows how to please a variety of both men and women."
The star hookers were at the star-studded Unite4Humanity charity gala, which honored Clinton along with several other philanthropic celebs like Robert De Niro and Martin Scorsese.