'Wenger Is A Specialist In Failure', Mourinho Blasts Arsenal Manager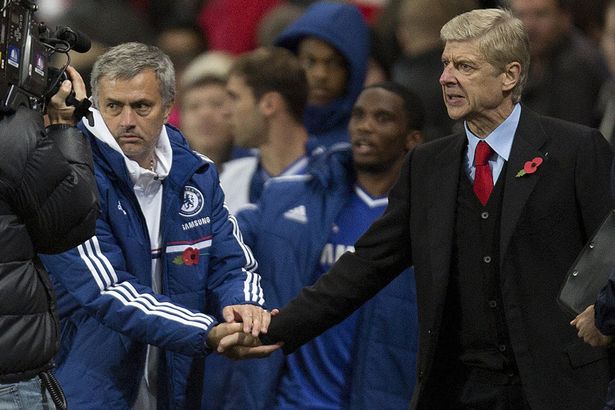 Chelsea Manager, Jose Mourinho is at it again. The outspoken Portuguese was speaking at a pre-match press conference ahead of Chelsea's FA Cup match at Etihad Stadium tomorrow.
He had confirmed John Terry was still out injured just as Gary Cahill is also a big doubt for the fixture. Mourinho made it clear that he would be going all out to win against Manchester City tomorrow to avoid a replay at Stamford Bridge.
When asked about Arsene Wenger's recent comments (which appeared to be directed at Mourinho) about managers who rule themselves out of the title race due to fear if failure, the Chelsea Gaffer went ballistic:
'He is a specialist in failure. I'm not. If supposedly he is right and I'm afraid of failure it's because I don't fail many times. Maybe he's right.

'The reality is that he's a specialist because eight years without a piece of silverware is failure. If I do that at Chelsea, eight years, I leave London and I don't come back.'