by Olusola Fabiyi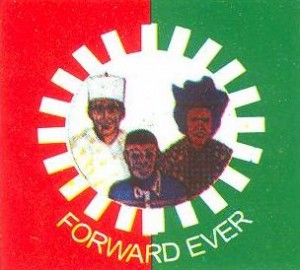 The Leadership of the Labour Party of Nigeria on Friday condemned the All Progressives Congress for calling on its members in the National Assembly to block all executive bills.
APC had asked its members to block the 2014 Appropriation bill and the confirmation of military service chiefs because of the crisis in Rivers State.
At a briefing in Abuja, the National Chairman of the party, Chief Dan Nwanyanwu, said the action was meant to incite the military against civil authority.
"To block military confirmation is an attempt to anger the military to think and reconsider their roles in the Nigerian nation and democracy".
"The real reason is to anger the military. The real reason is to push for military coup. We are talking about senior military officers who have over the years laid down their lives for the nation and Nigerian people who no doubt deserve appointments to the highest position in their career.
"We must not allow power mongers and desperate politicians, particularly those who were part and parcel of the story of the sorry state Nigeria found itself, to truncate our hard earned democracy.
"The President must not allow himself to be intimidated by the mischievous antics of the APC political leaders who are so desperate for power that they do not want to wait for 2015 when Nigerian electorates will exercise their inalienable rights to choose their leader."
He described the resolution of APC committee as subversive, insensitive and unpatriotic.
Nwanyanwu added that the sentiment did not permit any patriotic leader whether in politics or out of politics to arouse sentiments and emotions that have the tendencies to threaten the corporate existence of Nigeria.
He said, "We condemn very strongly the extremism and fundamentalism that the APC has come to be associated with. What APC has proposed to do is a recipe for the disintegration of the Nigerian state.
"It is therefore an ill wind that will blow no one any good. The desire and the quest of APC to win the 2015 presidential election will remain a pipe dream if there is no Nigeria for them to govern".
He added that with this action, the opposition party had declared war on Nigerians, adding that the party had taken their grievances too far.
"This is opposition taken too far. The APC has, in unmistakable terms, declared war on the Nigerian people and it must be resisted at all cost," Nwanyanwu added.
Related Posts via Categories